royal_slider_gallery_7245-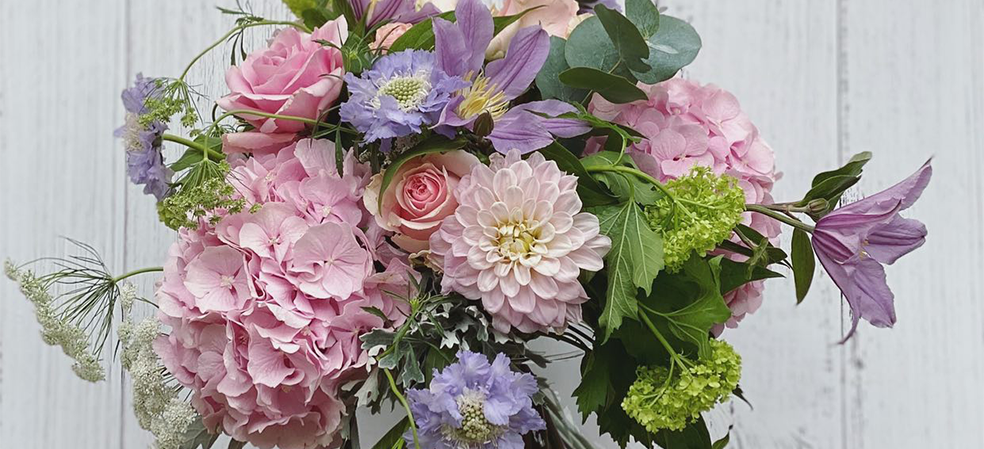 Popular Items from our Online Shop
featured_item_7279-featured
A Florist in Pirton, Hitchin - The Wildflower Florist
/opt/ft/core/content_blocks/bootstrap/CMSMoreElements/fb_paragraph_social.tpl.php
Wildflower is a newly established florist located in Pirton, Hertfordshire providing flowers for all occasions to the local area and beyond.
We specialise in all aspects of floristry including weddings, funerals and events.
Wildflower Florist is set to bring a luxury service from start to finish upon its customers. I aim to provide a quality service with all flowers and plants and always do my best ensuring 100% customer satisfaction.
I am a Florist with years of experience, having decorated many beautiful venues using a wide-ranging variety of luxury flowers and foliages.
I display exquisite floral arrangements for events, weddings and more.
/opt/ft/core/content_blocks/bootstrap/CMSMoreElements/social_media.tpl.php
I would definitely recommend wildflowers, Gina made an arrangement for our Mum's Grave, knowing this was going to be outside in January she chose flowers that would last, it was gorgeous. thank you - Laura Souster Burton
Gina did the most beautiful 'sympathy' bouquet for me. She also allowed me to collect it at my convenience making sure the bouquet was at its best. It included the most incredible roses which I haven't seen in any other bouquet before. Will definitely be ordering from Gina again! - Helen Wuidart
Just received a beautiful bouquet for Valentines. Absolutely gorgeous! Would 100% recommend, the flowers are so fresh and displayed so beautifully. My husband also said it was a great service. Thank you - Charlie Maulik
/opt/ft/core/content_blocks/bootstrap/CMSMoreElements/newsletter_signup.tpl.php
/opt/ft/core/content_blocks/bootstrap/CMSMoreElements/spacer.tpl.php
/opt/ft/core/content_blocks/bootstrap/CMSMoreElements/content.tpl.php